It had been a long week for me and I just wanted a day to unwind and relax before semester starts again. I start work late on Sunday which gave me a fair amount of time to do just that. The weather forecast for the week had been rain, rain, rain but on Sunday, it was just a bit chilly - a great day for hanging out with friends for Sunday brunch! :)
A friend suggested Robocog Cafe in Surry Hills for brunch and I was more than happy to see it scored a whopping
97% on UrbanSpoon
. But honestly, I'm happy wherever there's good coffee and salmon eggs benedict.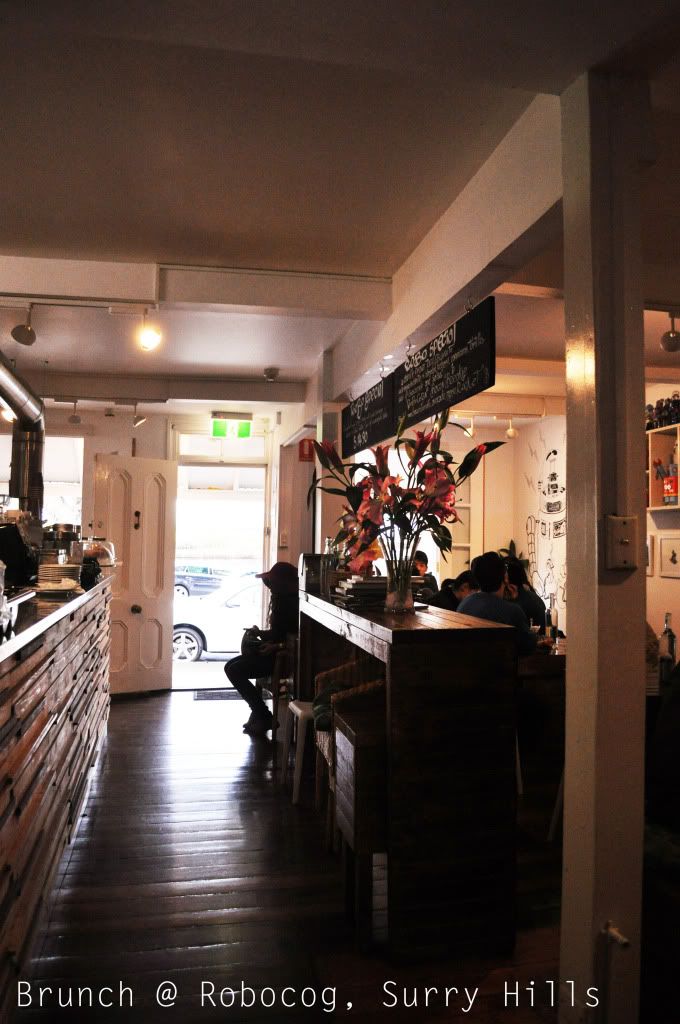 Upon reaching the little cafe with the white picket fenced patio and wooden tables, my stomach was already growling in anticipation for food. It was more lunch than brunch by the time we got there and I was just thankful that we managed to get a table despite the place being quite packed.
Although small, the cafe managed to maintain a bright and airy feel. Its walls are painted white and were decorated with an assortment of - you guessed it - robots and cycling paraphernalia. I have a thing for quirky, fun decoration and Robocog ticks this box for me.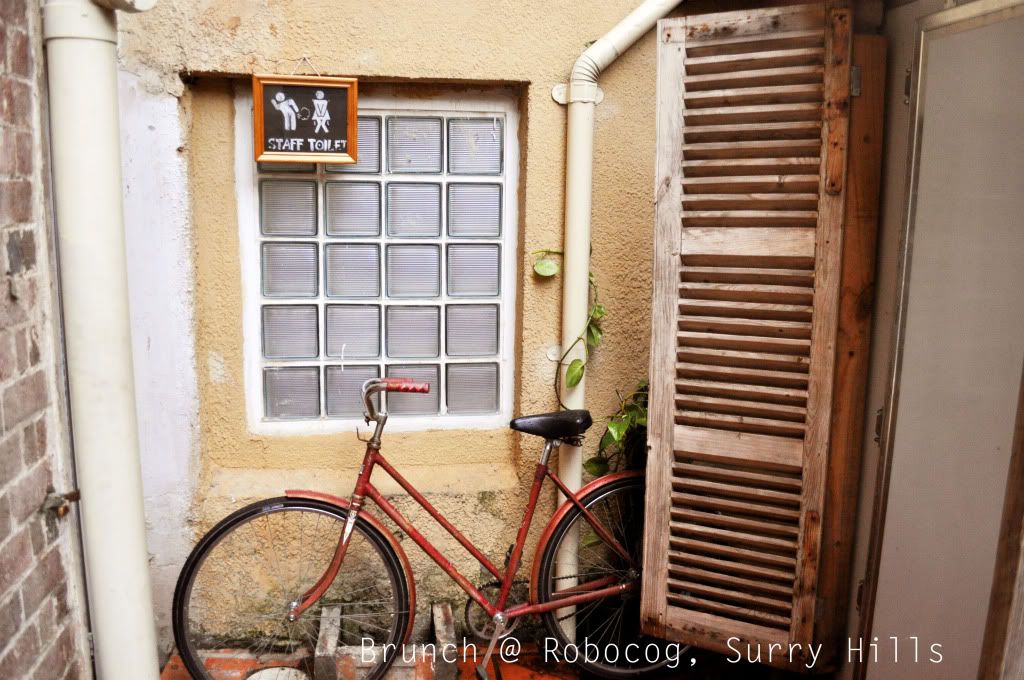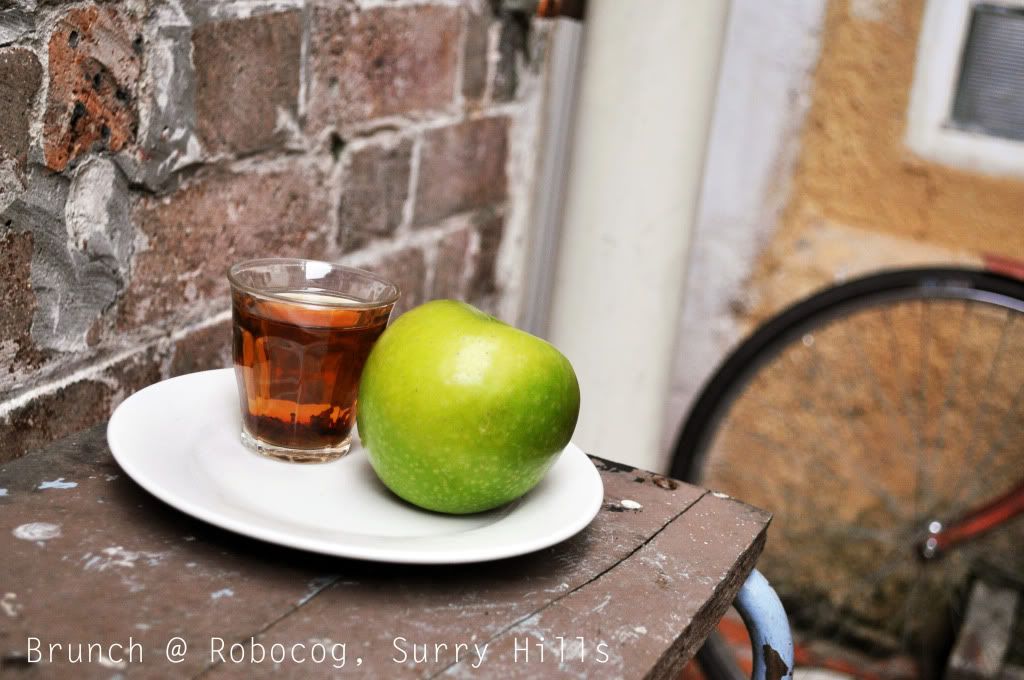 I had their salmon eggs benedict but stole a bit off everyone else's plate too. It could be that I was just hungry but everything tasted really good to me.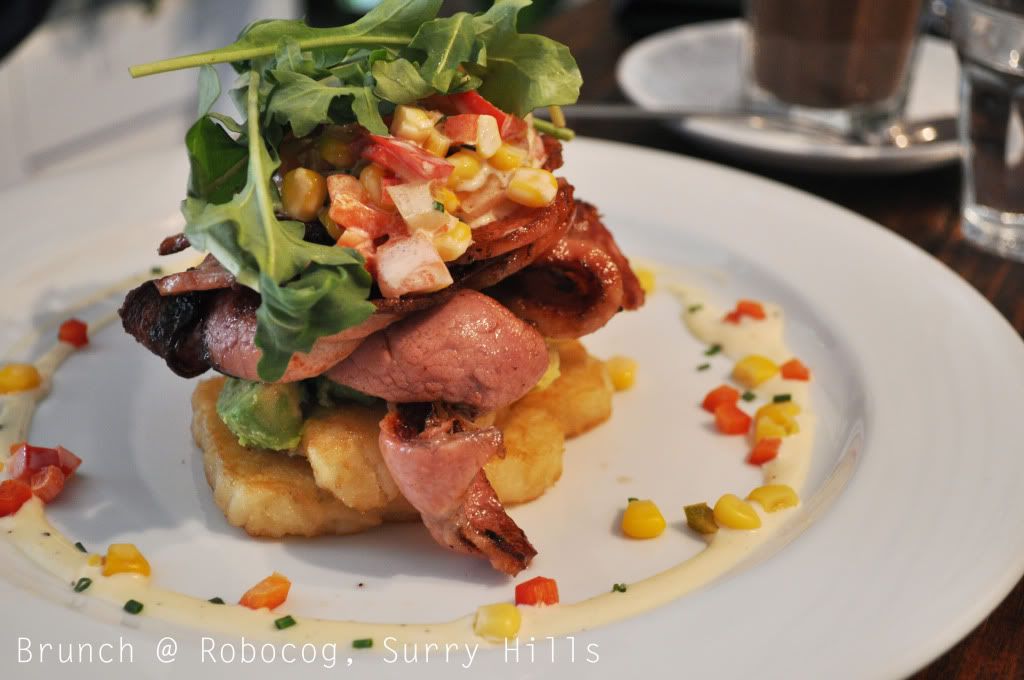 Having a hearty (yummy) meal always makes me happy after. I had such a nice time catching up with friends and lunch was just the icing on the cake. Would definitely come here again to try the rest of the menu.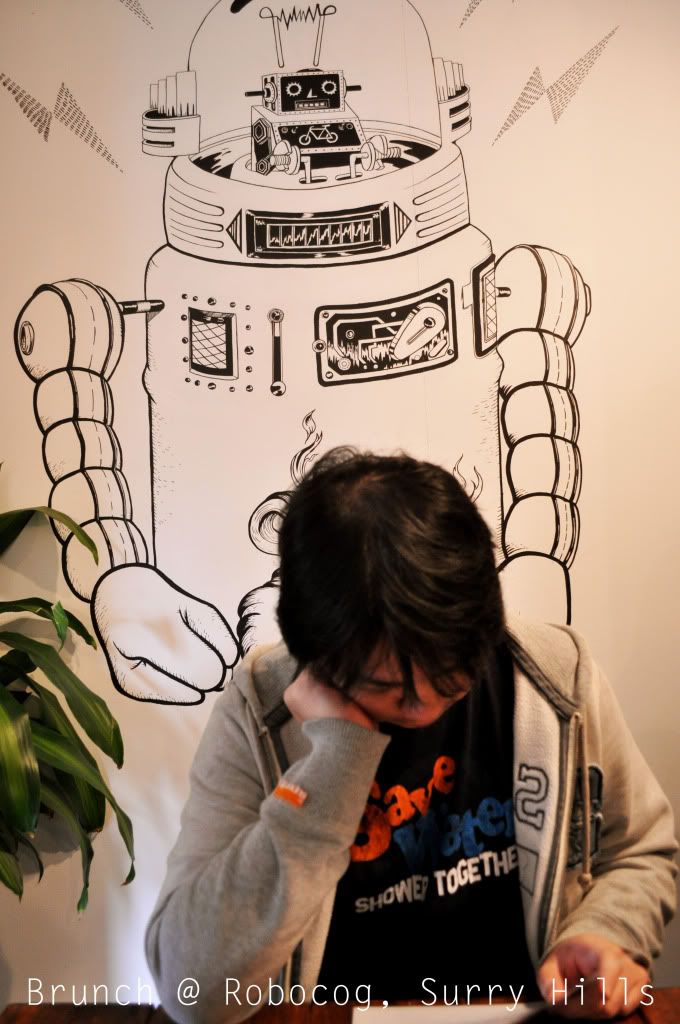 Robo Cog, 249 Riley St, Surry Hills, NSW, (02) 9281 2880