Tuesdays are my new favourite days because I pretty much have the whole day to myself. Tuesday is the day I play Housewife: Do the laundry, clean the room, cook dinner while Kai goes off to uni until 6. Today, I attempted to bake a Lemon Meringue Pie just because I have been craving for the tangy/sweet goodness that comes with the tart. It took me about four hours to make but it was so worth it!
This is the recipe that I used taken from
Taste.com.au
! This recipe is fairly simple albeit quite time-consuming. Although, I suppose lemon meringues usually take this long anyway.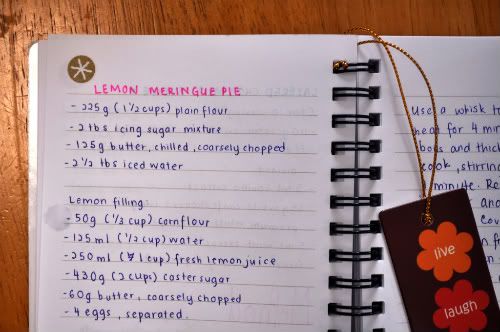 Method:
1. Sift flour and icing sugar. Use fingertips to rub butter into flour mixture until it resembles breadcrumbs.
2. Add water and stir until dough forms. Use hands to bring dough together. Turn onto a sheet of baking paper and roll out to form a 5mm thick crust. Line the crust in a 23cm pie dish. Trim excess pastry and cover with baking sheet. Place into refrigerator for 30 minutes to set.
3. Preheat oven to 180 degrees. Fill lined dish with pastry weights or rice. Bake in oven for 15 minutes. Remove weights and bake further for 15-20 minutes or until crisp and golden. Set to cool.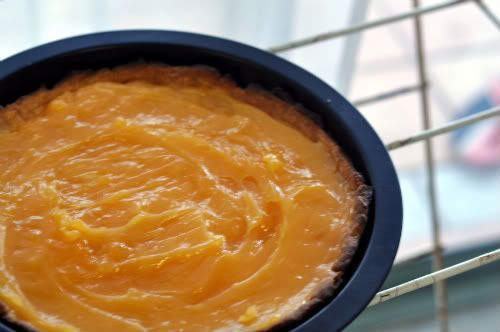 4. Lemon filling: Combine cornflour + water + lemon juice + half amount of sugar in a saucepan. Use a hand whisk to stir over medium heat for 4 minutes or until mixture boils and thickens. Continue to cook, stirring constantly for further 1 minute. Remove from heat. Whisk in butter and egg yolks. Transfer to a bowl and cover with plastic wrap. Place in refrigerator for 3 hours.
5. Preheat oven to 190 degrees. Use electric beater and beat egg whites in a clean, dry bowl until soft peaks form. Gradually add remaining sugar, one teaspoon at a time until mixture is thick and glossy.
6. Spread filling over the base of the pastry case. Spoon over the meringue mixture and spread to the edge of the pastry. Use the back of spoon to create peaks. Bake in oven for 5 minutes or until meringue peaks are light brown. Set aside to cool completely.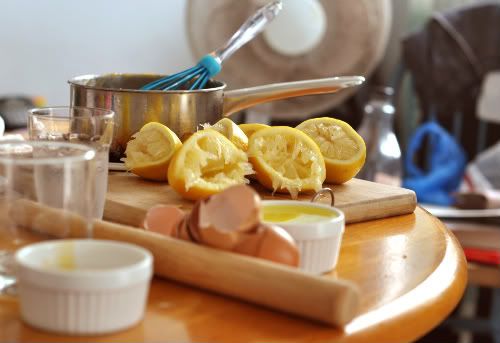 My pie is just cooling down at the moment but this is what the end product looks like: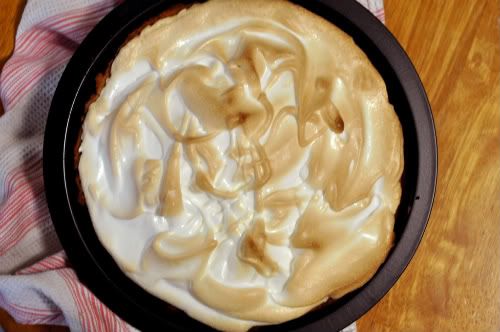 So gorgeous! Can't wait to dip my fork in and take a bite. I'll tell you how it turns out. :)

Edit:// I loved it! The custard is way too sweet though. Will probably only use about 1/2 - 3/4cup of sugar for the custard. And I think the crust is not enough! There should be MOAR. Just a little note for anyone wanting to try the recipe. :)